Mozambique 2019 Mission Report
Surgical missions are critical in developing strong relationships between local and visiting surgical teams as they work in tandem towards achieving long-term skill-training. Ohana One leads trips to Mozambique, Honduras, and other international locations each year, supported in-depth by the smart glass technology program. To further support the surgical missions we perform, we provide smart glass technology to their surgical teams, enhancing the effectiveness of an institutes training resources.
In 2019, our team of dedicated surgeons, pediatric anesthesiologists, physicians, physician assistant, nurses, and volunteers worked tirelessly to accomplish 30 complex, life-changing surgeries in one week. The mission included members from ReSurge International, Drs. Dorothy Gaal and Ron Gemberling, and Dr. Tobi Yerokun with the Children's Burn Foundation.
Ohana operated at two hospitals simultaneously – Maputo Central Hospital and Matola Provincial Hospital – to maximize our time in country. Surgeries performed included release of burn contracture of the feet, knees, elbows, and wrists, in addition to cleft palate reconstructions.
Because teaching is at the core of our mission statement, our team worked alongside Mozambican surgeons, nurses, and specialists to help provide quality care – by the end of the trip, local providers were able to perform most of the procedures themselves. Additionally , we started a research project using Mepilex/Mepitel dressings for burns and donor sites that the local nursing staff will continue after our departure. We plan to publish our findings and results in scholarly journals.
To advocate for global surgical care, Drs. Kulber and Dee met with members of the Ministry of Health to promote prioritization and allocation of surgical care resources in Mozambique. Additionally, cooperation with regional government and Mozambique's Ministry of Health led to a program in which in-country medical students would spend two years under the tutelage of American doctors before returning to help their homeland. We are ecstatic to have the support of the Ministry of Health and look forward to many more successful missions.

There is so much that could be done by the right pathway for people like yourselves to help countries like Mozambique. I am working on a plan to facilitate such help.

Prime Minister Tony Blair
Though The Eyes of a Child

Upon their arrival in Mozambique, our team had everything it needed to tackle a backlog of tissue burns, one of the most prevalent patient injuries in the African nation of 23.8 million individuals. Eight doctors, five nurses, one physical therapist, 10 duffel bags worth of medical supplies, and an army of teddy bears.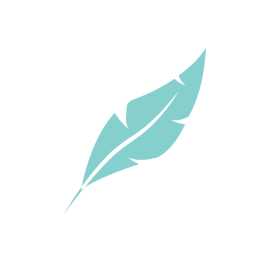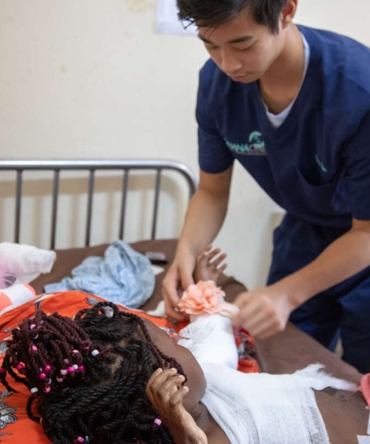 Prior to the team's arrival, only three trained plastic surgeons were available in the entire country of Mozambique. As a result, burn wards were overflowing with predominantly young children and the elderly, with individual patients averaging 15 percent of their skin burned. According to the World Health Organization, 50 percent of the population has poor access to health services defined as living more than 20 kilometers from the nearest health facility.
In a week's time, the medical team conducted multiple life-changing operations daily. It also introduced the use of Ohana One smart glass technology which allowed Dr. Kulber, the mission team surgeon, to direct on-site Mozambican surgeons in real time from the United States. Outreach models such as these allow our mission teams to improve the lives of individuals in desperate need of help.