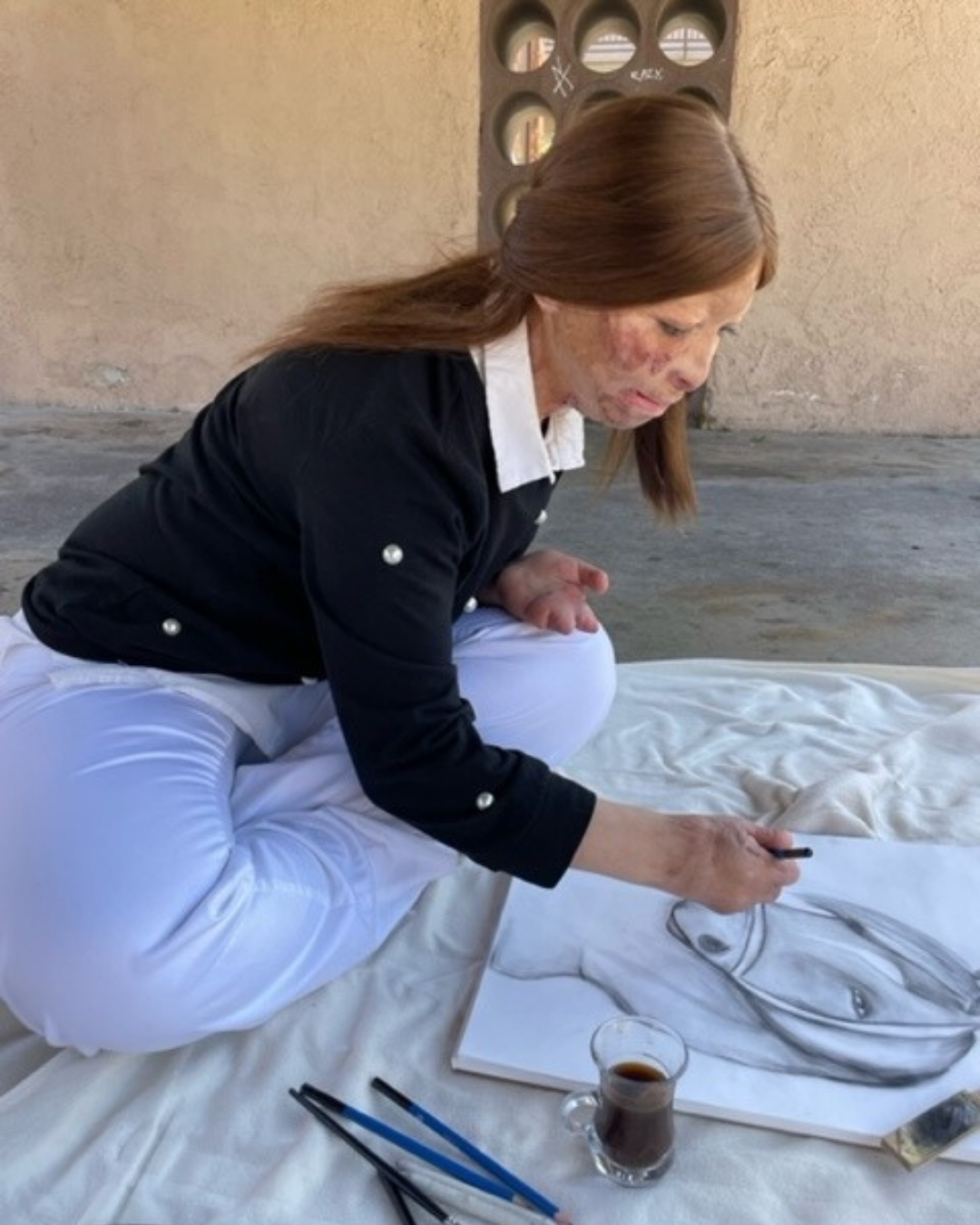 Manal was living in Syria with her family when a bombing left her with severe burns that covered her body, face, and hands.
Her hands were so badly burned, they no longer resembled the hands she once used to complete daily tasks.
Akin to mittens, Manal didn't have any fingers on one of her hands and had very limited use of the other.
Our partners at the Burnt Children Relief Foundation knew our Ohana team had the ability and eagerness to help a patient like Manal, so she was flown out to Los Angeles, California, where she would remain while receiving treatment at Cedars-Sinai, an Ohana One partner hospital.
The Ohana team has performed multiple surgeries on Manal over the last year to restore the use of her hands.
During her first surgery, the team made one web spacing, giving her back her thumb. Over time, they performed bone lengthening procedures and deepened the web spacing between each of her fingers.
We are so happy to share that Manal's surgeries have been successful.
Manal has the ability to function and care for herself. She is able to get dressed on her own, feed herself, and care for her hygiene. These are huge, life-changing accomplishments, but Ohana One strives to provide more than essential functions. We want to empower our patients to complete tasks that bring joy to their lives.
For Manal, drawing brings her joy. This is something she is able to do again, thanks to her new hands. 💙
While there are still surgeries in Manal's future, we are so proud of the progress she has made and honored to support her on her journey.