As a part of the August mission trip organized by Ohana One, research intern Flavia embarked on a transformative journey to Mozambique. The adventure began with Flavia traveling through Qatar, accompanied by Katie, a seasoned nurse practitioner, and Kim, Ohana One co-founder Dr. David Kulber's fellow. Once in Mozambique, they were joined by Dr. Michele Dee, another of Ohana One's co-founders, and her daughter, paving the way for a united endeavor to deliver medical aid and education to the local communities.
Flavia played a pivotal role in the mission, utilizing her fluency in Portuguese to bridge communication gaps — a role that spanned from facilitating surgeries to arranging dinner reservations. Her linguistic prowess streamlined operations and fostered a deeper connection with the local populace.
The mission's initial phase took the team to Matola Hospital, a contemporary facility characterized by its open-concept design, located a half-hour drive from their lodging. Here, Flavia had the privilege to meet Dr. Pedro Santos, the very first mentee in Ohana One's Surgical Sight Program, and his team in action. Dr. Santos has now ascended to the role of mentor, guiding other surgeons in their educational journeys. Flavia devoted considerable time in the burn unit, which bore witness to the harsh realities of severe burns prevalent in Mozambique, largely due to the widespread use of open kitchens and propane.
The team arrived equipped, bringing with them supplies and introducing solutions such as the amniotic cell dressings donated by MTF Biologics. These high-value dressings, which can cost up to $5,000 each, will significantly expedite the healing process for burn victims.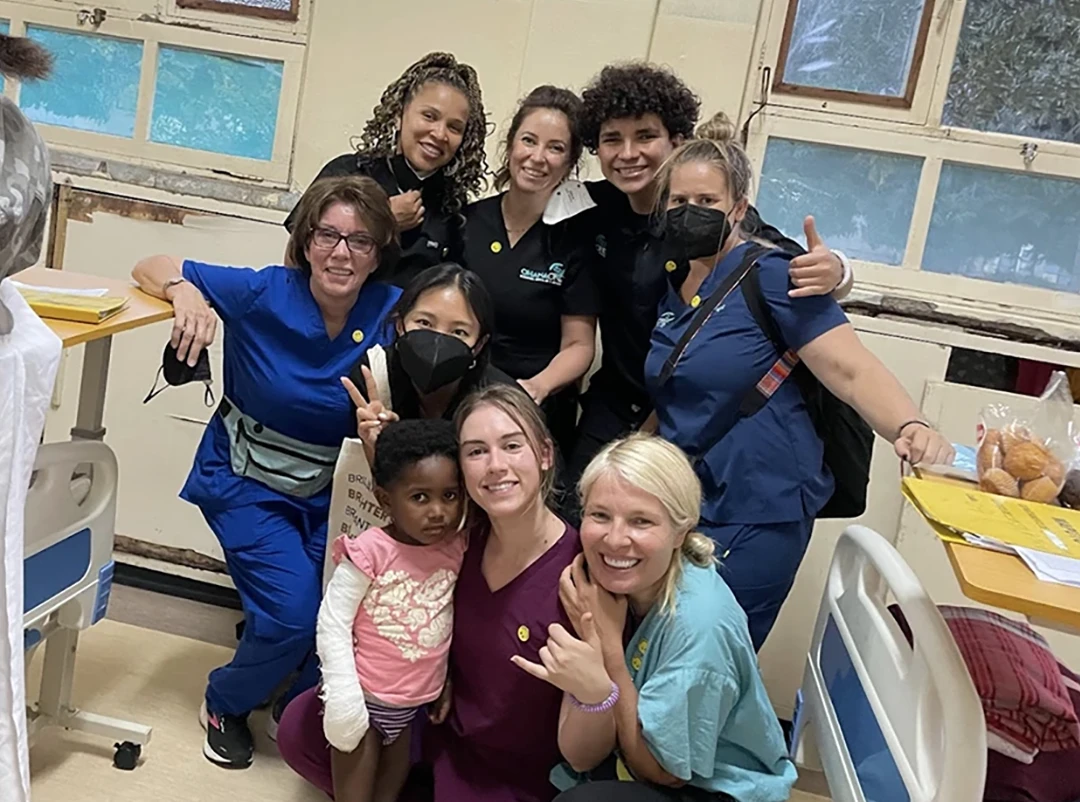 A notable initiative during the mission was the introduction of InvinciKids headsets, which were brought over thanks to Michele Dee building a relationship with the InvinciKids team. The headsets brought a sparkle of joy and wonder to both children and adults, offering a glimpse into the world of virtual reality. Beyond entertainment, the initiative sought to gather data on the potential therapeutic benefits of headset use, including its effects on patients' vitals and pain perception.
Education stood as a cornerstone of the mission, with nurses Katie and Sandra spearheading training sessions for local nurses based on skills the local nurses identified as needed. They laid the groundwork for future online education through Zoom, a strategy to fulfill the local staff's desire for skill enhancement and better healthcare delivery in the region.
Flavia recounts her experience and paints a picture of a team united in purpose, including a dedicated camera crew that captured the mission's pivotal moments. The spirit of collaboration extended to the PT department, where plans were initiated for future online classes to foster learning and skill development.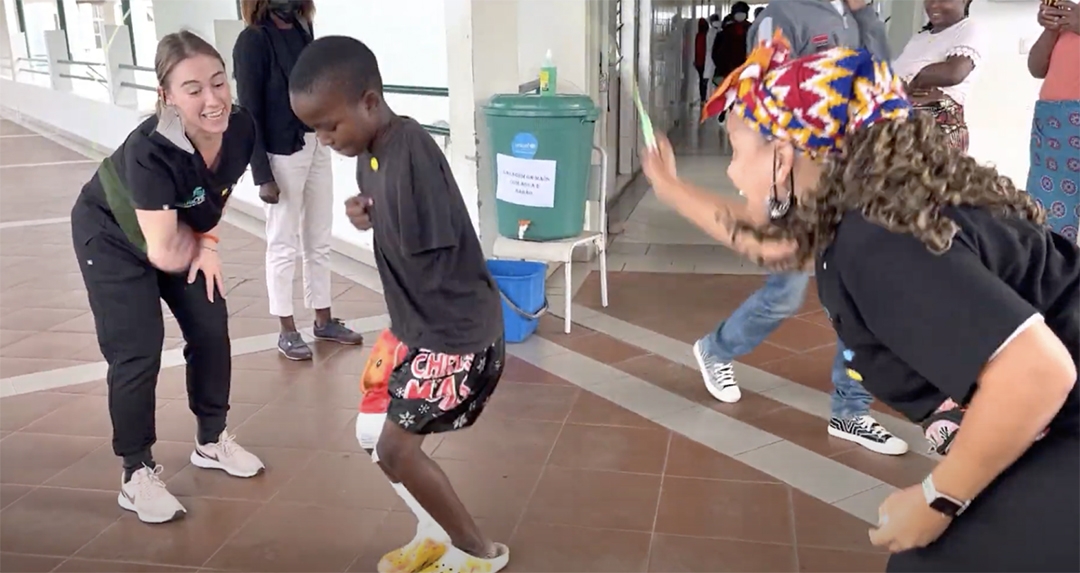 Reflecting on her journey, Flavia shared insights gleaned on both personal and professional fronts. She expressed admiration for the ingenuity of the local healthcare workers, who, despite limited resources, remained steadfast in their commitment to patient care. Flavia found herself inspired by the selflessness and uplifting spirit of the mission team, qualities she aspires to embody in her future endeavors.
The mission served as a poignant reminder of the essence of humanitarian work, urging individuals to prioritize altruism over personal gains and fostering a culture of kindness and appreciation. It was a voyage of discovery, learning, and personal growth, leaving Flavia with a deeper understanding of healthcare delivery and a renewed appreciation for selflessness and community.
Flavia's narrative is a testimony to the transformative power of compassion and collaboration. It is a tale of hope and resilience, weaving a rich tapestry of human connections forged in the service of others. It is a story that Ohana One is eager and proud to share with the world, illustrating the remarkable journey of improving lives one step at a time.