Caring for the patient helps one patient.

 
training the surgeon helps thousands of patients.
Letter from David Kulber, MD
Co-Founder, President
Dear Friends and Supporters,
Ohana One started several years ago with a conversation Dr. Michele Dee, Kylie Tanabe and I had over some drinks during a mission trip in Mozambique. We knew we wanted to do more than just support and train our surgical counterparts for a few days and then leave. When we returned to Los Angeles we took the steps needed to launch Ohana One as an avenue to provide more consistent surgical training. We did not know at the time that COVID-19 was on the horizon, and we certainly did not know how needed our vision would become.
Ohana One has become a critical force to improve and change surgical care around the globe. Ohana means family in Hawaiian, and I am honored and humbled to be a part of the family making this happen. Our world of haves and have nots has been further bifurcated by COVID and Ohana One offers a unique solution to bring needed remote surgical education to over 41 (and counting) countries around the globe. 
Initially, our small but mighty team has focused our resources and time on the Ohana One Surgical Sight Program. Over this past year, we have seen the program grow to include 95 surgeons across 77 hospitals in 41 countries. These numbers don't do justice to the thousands of lives that will be impacted by this program. Each surgeon trained through the Surgical Sight Program will likely operate on 10,000 patients in their career. Each surgeon in the program now has access to medical education that allows them to advance their skills and perform more complex procedures with higher success rates and fewer complications. The communities where the Surgical Sight Program surgeons live and work are being transformed thanks to the new skills they are learning through Ohana One's Surgical Sight Program. 
For many organizations, this epic transformation of remote surgical education would be enough, but Ohana One is just getting started. Over this past year, we have been developing the OO app, for both Android and Apple, which will provide access to a worldwide community of surgeons, educational videos, medical records management and much more. In addition, we have invested in creating a video library of training videos, improved the technology used in our Surgical Sight Program, and started to introduce Virtual Reality training options for and with our partner organizations. We have grown to provide training in six specialty areas and have increased our network to include 22 partner NGOs. I invite you to explore all of this on the pages of this report. 
When I look back at this past year, it is extraordinary what Ohana One has been able to accomplish, and that is only possible because of you! Thank you for your ongoing support of this truly life-changing work. Thank you for sharing our vision of transformative remote surgical education. 
Thank you for being a part of our global Ohana, and helping to close the surgical gap.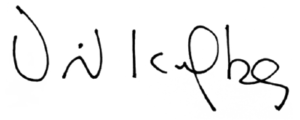 — DAVID KULBER, MD
Mission & Vision
At A Glance
Ohana One aims to bridge global gaps in surgical care by providing access to advanced surgical training and mentorship programs, innovative technology, and educational resources to developing areas. The lifetime impact of a surgeon in a developed country is an estimated 10,000 patients during their entire career.  In 10 years, if we have 1,000 surgeons enrolled in our mentor program, those new surgeons can go on to operate on 10 million people worldwide— closing the surgical gap. Ohana One will achieve this by pursuing these four objectives in partnership with other NGOs: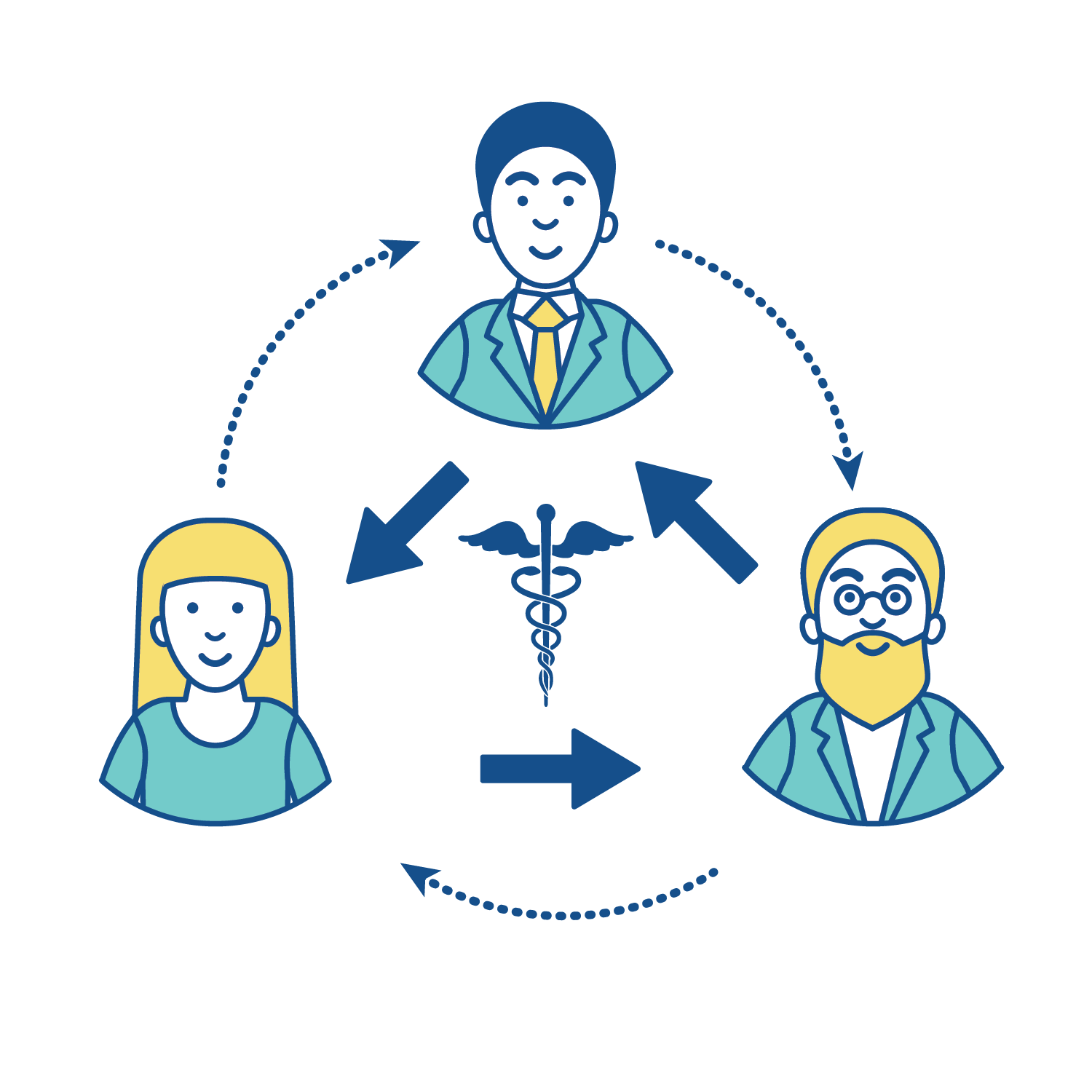 Develop and invest in a network of master surgeons and apprentices to build a sustainable and connected global surgical community.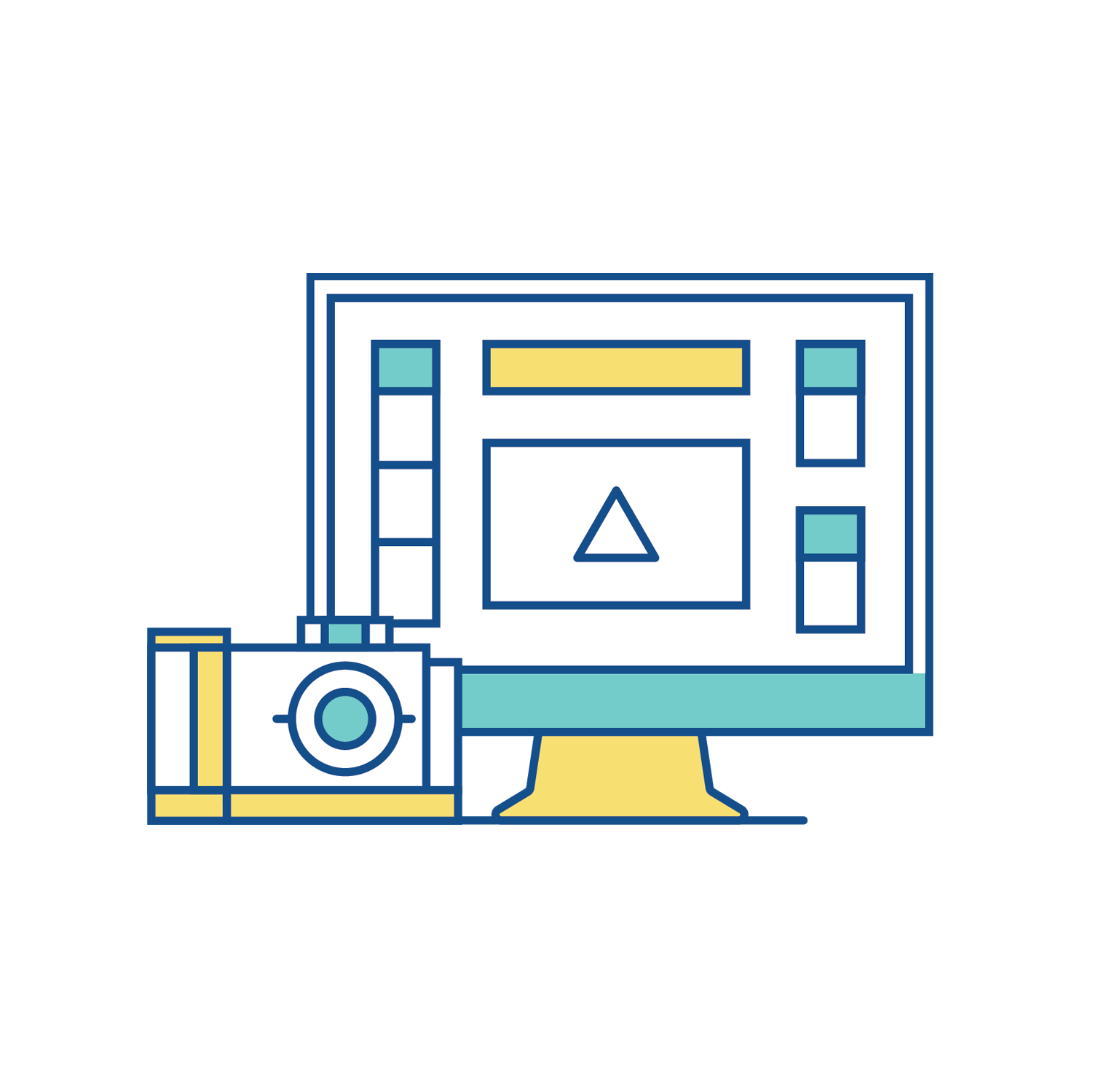 Utilize technology to bridge the gap between these surgical professionals, thereby reducing distance as the primary barrier to year-round training.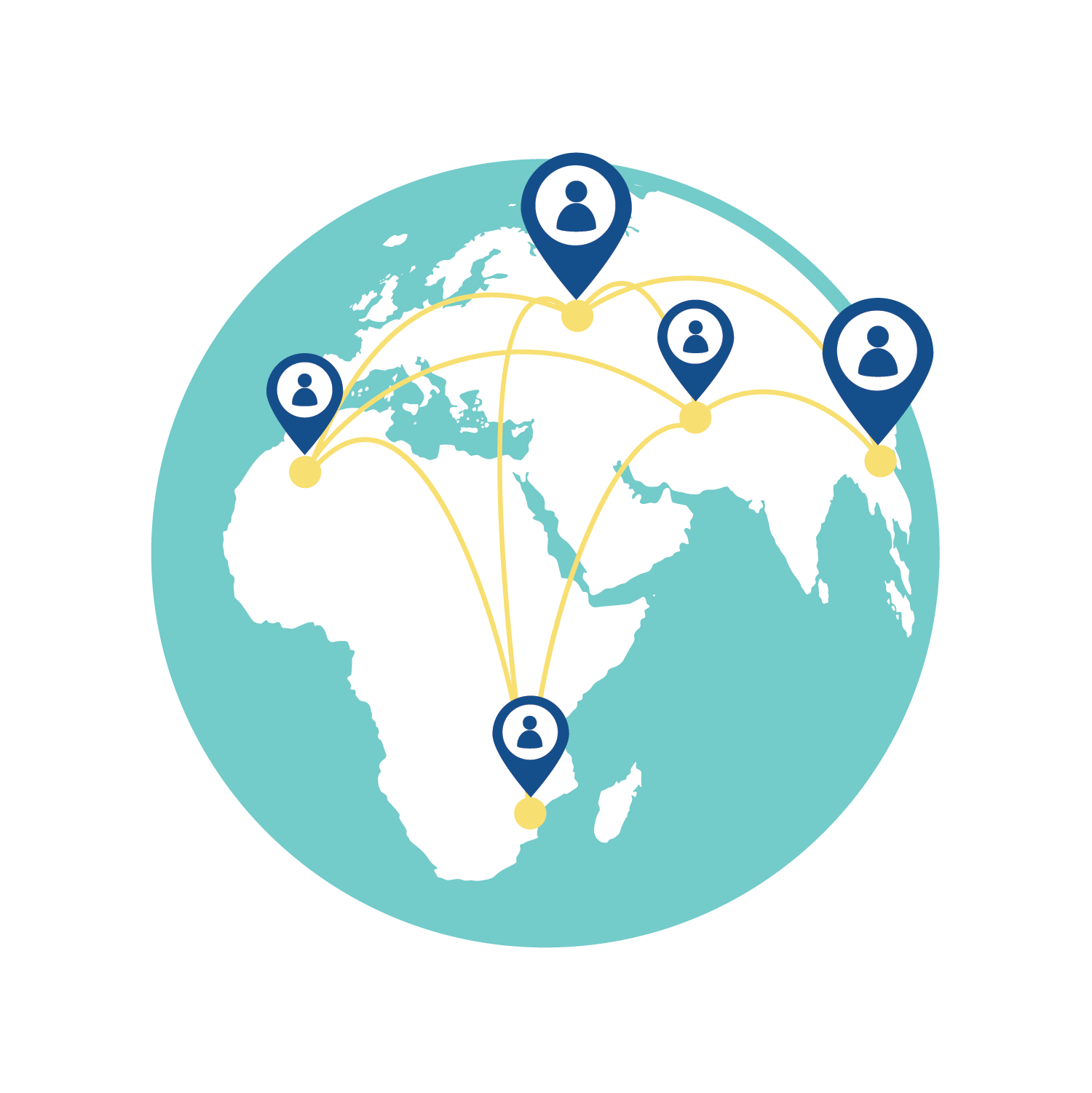 Execute surgical in-person training missions worldwide to address critical surgical needs and identify professionals in those regions who would fully embrace mentor support.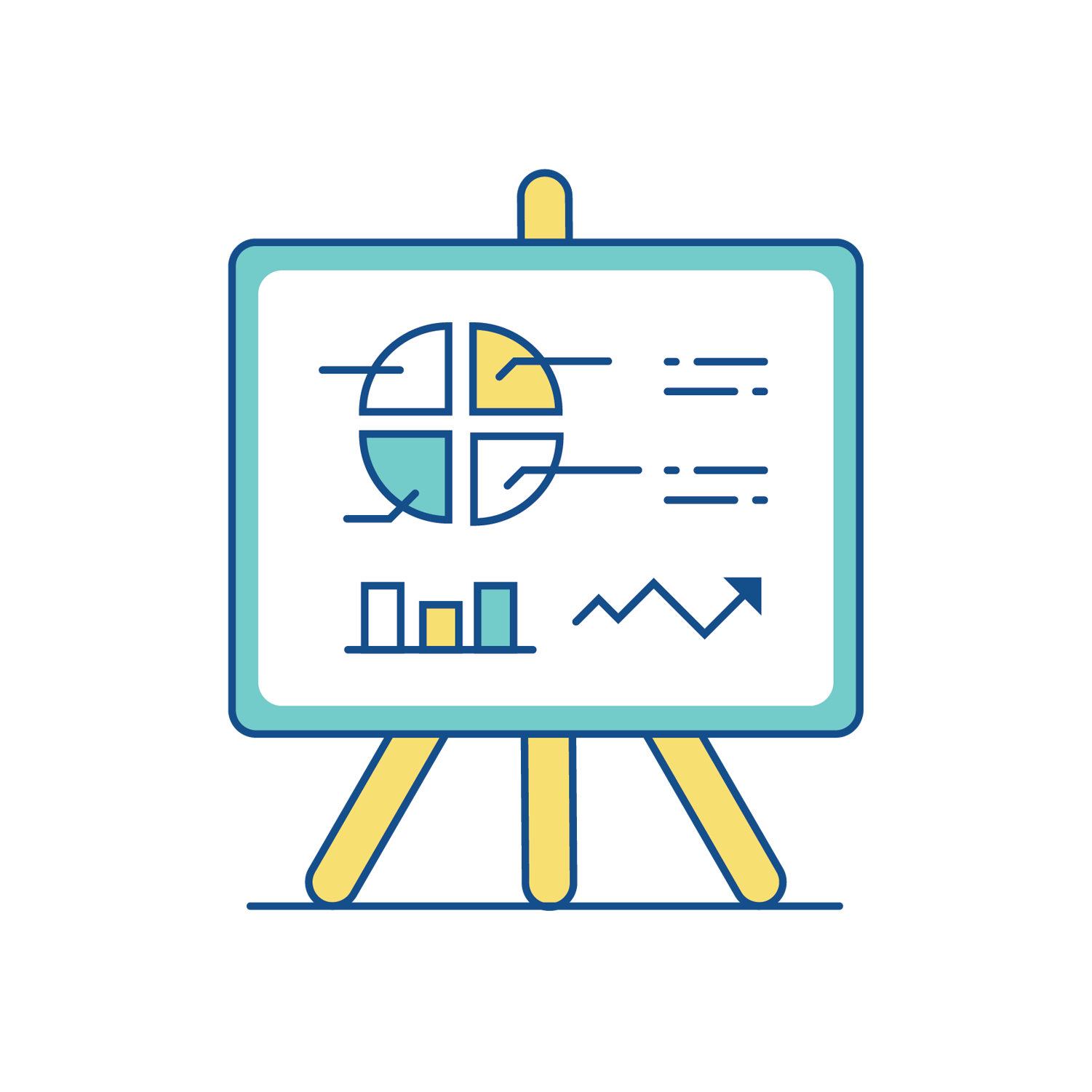 Collect, analyze, and ultimately publish meaningful data from the volunteer surgical teams participating in the Surgical Sight Program.
As an agile start-up nonprofit Ohana One has already changed the lives of thousands by using cutting-edge technology to transform the face of remote surgical education. This video shares that Journey.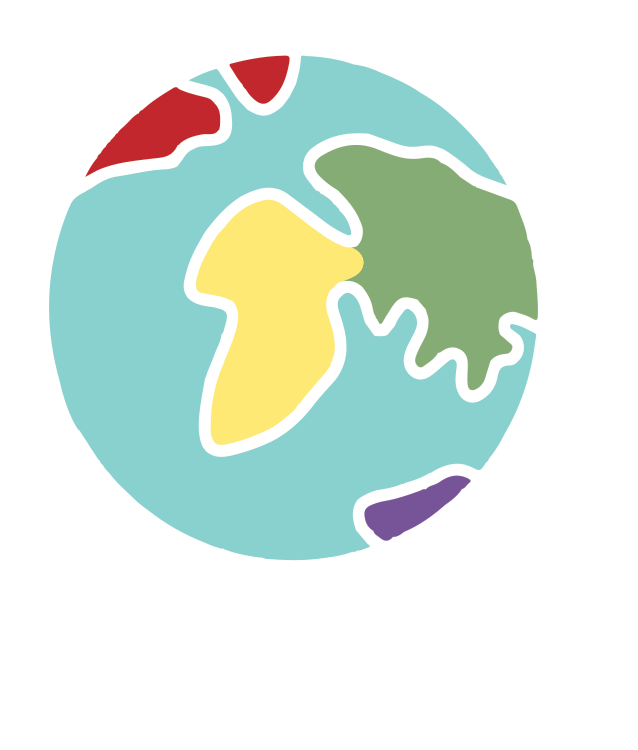 Winners are selected through a rigorous process overseen by a staff committee, and are selected based on excellence in their training area and meaningful contributions toward advancing Ohana One's mission. Congratulations to our 2021 Ohana One Hall of Fame Winners!
PARTNER ORGANIZATION

 
Global Health Initiative
COMMUNITY MEMBERS

 
Tom & Edna Gordon and DSL Construction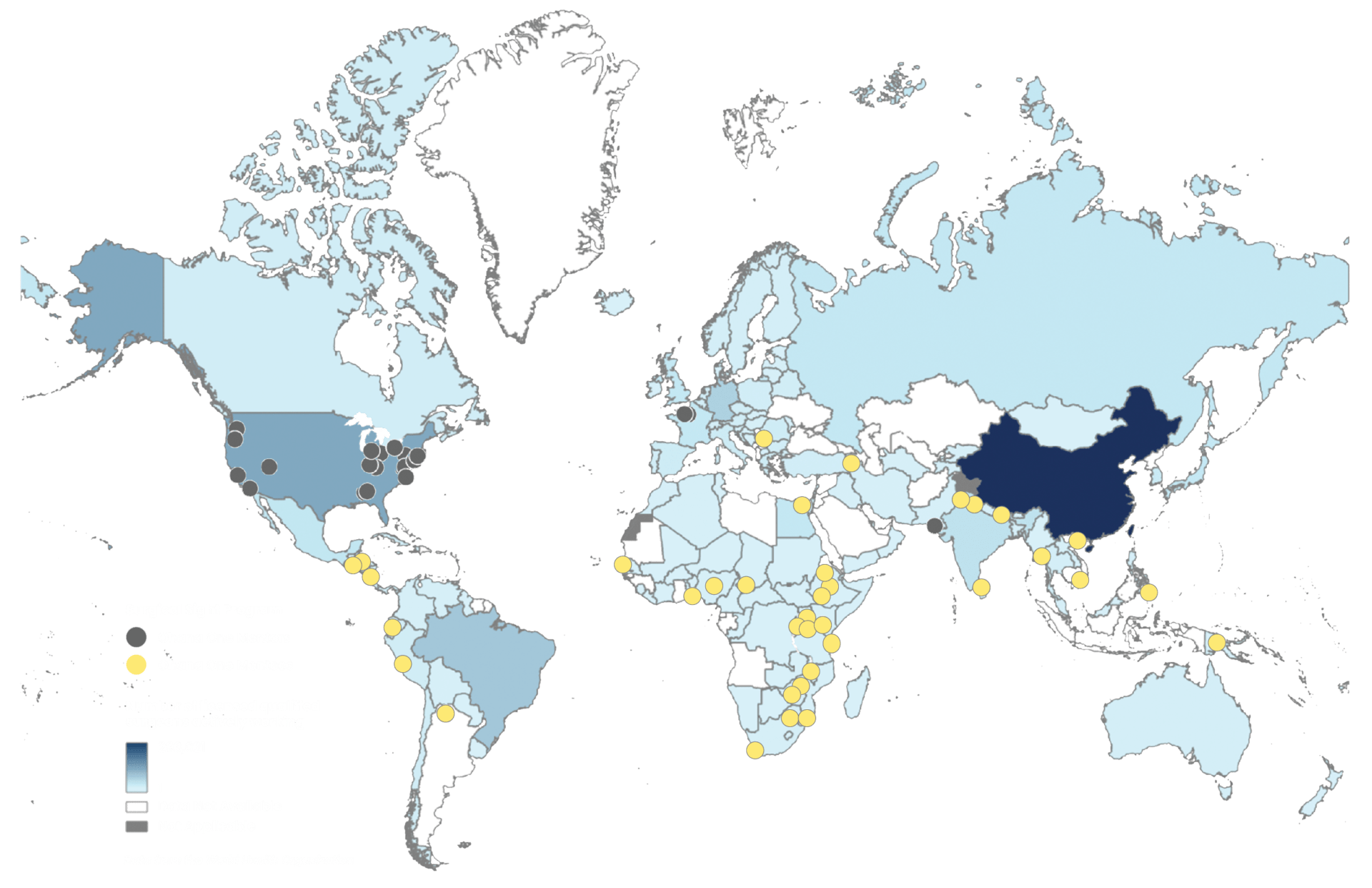 As world of this revolutionary remote training program was shared out by our partner organizations, the Surgical Sight Program quickly filled up! We are providing services where they are most needed and requested.
Participating Hospitals
Aga Khan University Hospital
Ain Shams University
ALERT Hospital
Barrow Neurological Institute
Bere Adventist Hospital
Boston Children's Hospital
Bugando Medical Center
Cedars-Sinai Medical Center
Centre National Hospitalier et HKM
Children's Hospital 2
Children's Hospital of Alabama
Children's National Hospital
Chris Hai Bargwanath Academic Hospital
Cincinnati Childrens Hospital
CURE Hospital
E Virginia Med School/
Senera Norfolk GH
Eastbourne District General Hospital
Evergreen Health
FAME Africa
Ghurki Trust Teaching Hospital
Groote Schuur Hospital
Guthrie/Robert Packer Hospital
Helping Hands
Henry Ford Hospital
Hospital General De Grand Yoff
Hospital General Irissa Pouye
Hospital Mario Catarino Rivas
Hospital Nacional Daniel Alcides Carrion – Callao
Huntington Hospital
Intl Medical Center,
Hue Central Hospital
Jijiga Sheik Hassen Yabare
Referral Hospital
John Hopkins University
Kamuzu Central Hospital
Kirtipur Hospital
Kongo Anokye Teaching Hospital
Lady Ridgeway Hospital for Children
Makerere University College of Health Sciences
Maputo General Hospital
Muhimbili Orthopedic Institute
Mulago Hospital
National Cancer Hospital in Hanoi
National Hospital Abuja
National Trauma Center, Nepal
North Okkalapa General Hospital
Oregon Health & Science University
PAD Enterprises
Parirenyatwa Hospital
Pawi General Hospital
Philippine Heart Center
Roberto Clemente Clinic
San Bernardo Hospital
Shriners for Children Medical Center
Sick Kids Hospital
Sourb Astvatsamyr MC
Southern Phillipines Medical Center
St Luke's Medical Center
St. Gaspar Referral and
Teaching Hospital
Stanford Medical Center
Tikur Anbessa Hospital
Tygerberg Hospital
UCLA Medical Center
University of Gondar Hospital
University of Pittsburgh School of Medicine
University Teaching Hospital of Kigali
Weill Cornell New York Presbyterian
Western Sussex Hospitals Trust
Each mentor/mentee team in our Surgical Sight program embarks on a one-year program remote surgical intensive focusing on a single procedure or technique that will elevate the mentee's ability and help them care for even more of their own patients. These trainings occur while they continue working in their practice or hospital, remaining with their family and continuing to care for their community.
Plastic and Reconstructive
| | |
| --- | --- |
| Mentor | Mentee |
| Gorden Lee | Kevin Nduku |
| Dung Nguyen | Trung Hau Le Thua |
| Andre Panossian | Artur Haruytyanyan |
| Marshall Partington | Kush Aeron |
| Rod Hentz | Shilu Shrestha |
| Damon Cooney | Rose Alenyo |
| John Grant | Solomon Obiri-Yeboah |
| Abraham Negussie | Amanuel Tebikew |
| David Kulber | Pedro Santos |
| Dana LaVanture | Andrew Trecartin |
| Lori Howell | Pramila Shakya |
| Christopher Conner | Seif Nuru |
Neurosurgery
| | |
| --- | --- |
| Mentor | Mentee |
| James Johnston | Dang Do Thanh Can |
| Jack Rock | Su Myat Moe |
| Mahmood Qureshi | Khalif Abdifatah |
| Roger Hartl | Hamisi Shabani |
| Brandon Rocque | Nguyen Linh |
| Brandon Rocque | Nguyen Duc Lien |
| Benjamin Warf | Osama Aglan |
General and Colorectal
| | |
| --- | --- |
| Mentor | Mentee |
| Miguel Burch | Vihar Kotecha |
| Dan DeUgarte | |
| Marc Levitt | Giulia Brisighelli |
| Jose Mosquera | |
| Cathy Kilyewala | |
Orthopedics
| | |
| --- | --- |
| Mentor | |
| Maryse Bouchard | Dimuthu Tennakoon |
| Maryse Bouchard | Kibret Melkamu |
| Scott Kozin | |
| Mark Myerson | Saad Ilyas |
| Mark Myerson | |
| Mark Myerson | Anibal Alvarado |
| Mark Myerson | Lufeng Yao |
| Gaston Slullitel | Andres Jerez |
| Laurence Wicks | |
Urology
| | |
| --- | --- |
| Mentor | Mentee |
| Graham Watson | Emmanuel Muhawenimana |
| Graham Watson | Lamine Niang |
| Graham Watson | John Lazarus |
| Michael Chua | Luis Balajadia |
| Michael Chua | Manuel IV See |
| Andrew Freedman | Norma Oviedo |
| Francis Schneck | Medina NDoye |
| Paddy Dewan | Farzana Cassim |
| Kurt McCammon | Abeselom Gebreamlak |
| Kurt McCammon | Isiaka Lawal |
| Kurt McCammon | Mohamed Jalloh |
| Suzie Venn | Charles Mabedi |
| Kymora Scotland | Gilles Natchagande |
| Allen Chiura | Lawrance Mavushe |
| Frank Papanikolaou | Andrew DiPierdomenic |
OBGYN
| | |
| --- | --- |
| Mentor | Mentee |
| Bryan Jick | Anne Ghati |
Stories From Our Ohana
Specialty Stories
Over the past year, the Surgical Sight program expanded to include six different surgical specialties. On the following pages, we offer stories from each specialty to demonstrate the breadth of this program and each story highlights a unique perspective and combination of the training and technology. Seen through the eyes of an NGO partner, a hospital partnership, a patient transformation, a surgeon starting her own training journey, and a mentee becoming a mentor. We hope you enjoy this special glimpse into our Ohana!
Click on each story below to read more.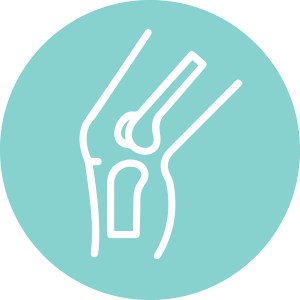 ORTHOPEDIC
Training Success Story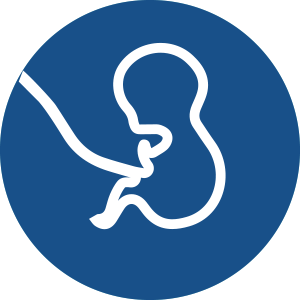 OBGYN
Expanding the Surgical Sight Program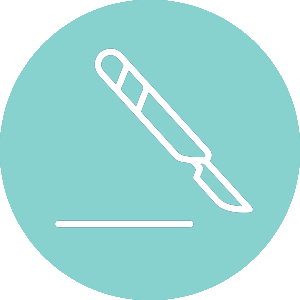 PLASTIC SURGERY
Mentee Becoming A Mentor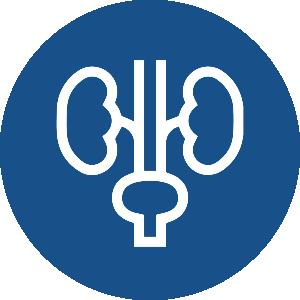 UROLOGY
Making A Difference Together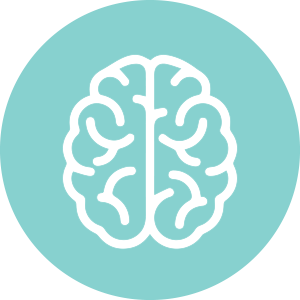 NEUROSURGERY
Creating Sustainable Change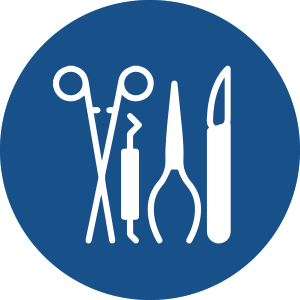 GENERAL AND COLORECTAL
Supporting Surgeries Across The Globe
OBGYN
Expanding The Surgical Sight Program
Mentee  Dr. Anne Ghati

Mentor  Dr. Bryan Jick

Specialty  OBGYN

Location  Karatu, Tanzania

Hospital  Fame Africa

NGO Affiliate  Fame Africa 
Dr. Anne Ghati of Karatu, Tanzania found out about Ohana One and the Surgical Sight Program by Googling! She was interested in gaining new skills and learning new techniques. Already a skilled surgeon, she wasn't satisfied with what she had accomplished and wanted to find new ways of challenging herself with the opportunity to learn and improve. She will tell you with a sly smile, "My personal goal is to be the best surgeon ever." It is clear she is striving for perfection. 
The onboarding process for the Surgical Sight Program was a bit challenging at first due to substandard wifi. Once that was improved, the process was much easier and more enjoyable. Ohana One team member Megan Demijohn helped with the entire process, including getting Dr. Ghati trained with Vuzix Smart Glasses and Help Lightning software to start the remote surgical training. There was a fair amount of paperwork, but it was exciting to see how the program sets surgeons up for success. Individual attention and personalized training make a huge difference. 
"It's amazing how the physical distance between Dr. [Bryan] Jick and our hospital in Tanzania goes away when the glasses are on," Dr. Ghati shared. "Training happens almost as if we were in the room together and not thousands of miles away."
All of us at Ohana One are excited to see what Dr. Ghati accomplishes in the Surgical Sight Program. Please keep an eye out for updates on her journey!
NEUROSURGERY
Creating Sustainable Change
Mentee  Dr. Osama Aglan 

Mentor  Dr. Benjamin Warf

Specialty  Neurosurgery

Location  Cairo, Egypt

Hospital  Ain Shams University

NGO Affiliate  Neuro Kids

Executive Director  Derek Johnson
Since its inception, Ohana One has focused on collaborations and partnerships with a growing group of NGO partners. These partnerships are formed with the shared goal of changing the world through innovative global surgical education. Neuro Kids is one of Ohana One's NGO partners. 
Founded in 2021, Neuro Kids' mission is to transform the lives of some of the most vulnerable children by creating centers of excellence providing high-quality neurosurgical care for under-served communities around the world. They want to connect neurosurgeons with the mentoring, equipment, and training necessary to make the best care accessible to all children with hydrocephalus, spina bifida, and other neurosurgically treatable conditions. Neuro Kids' goal is to create regional hubs from which to propagate networks in North & West Africa, the Middle East, India and South America.
Neuro Kids' Executive Director, Derek Johnson, learned about Ohana One through its marketing efforts and word of mouth in the global surgical community. Derek had also worked with Ohana One, Executive Director, Marchelle Sellers earlier in his career. 
Mr. Johnson knew that the Ohana One was using cutting-edge and innovative technology to remotely train surgeons all over the world. Neuro Kids was working on providing training for endoscopic procedures on children under the age of one with hydrocephaly in Eygpt. Mr. Johnson knew the Neuro Kids surgeons would benefit greatly from being a part of the Ohana One Surgical Sight Program. As a result of the partnership between the two organizations, Neuro Kids enrolled Dr. Benjamin Warf in Boston as a mentor, and Dr. Osama Aglan in Eygpt as a mentee, in the program. Dr. Aglan received a pair of Vuzix Smart Glasses loaded with TeleVu software which specifically supports endoscopic procedures. This has had an immediate and positive impact on the Neuro Kids surgeons and the children receiving these life-changing surgeries. 
Neuro Kids is excited to scale its programs in partnership with Ohana One in the coming year. As they build out hubs in Brazil and Southern Asia they will rely on the Surgical Sight Program to enroll more mentor/mentee pairs in multiple specialties in various countries for their training and communications needs. This partnership allows Ohana One's Surgical Sight Program to expand to new procedures and new countries and it provides technical support and tools to support Neuro Kids as it grows. Keep an eye on the Ohana One website and newsletters for updates on this life-saving partnership. 
UROLOGY
Making A Difference Together 
Mentee  Dr. Giles Natchagande

Mentor  Dr. Kymora Scotland

Specialty  Urology

Location  Cotonou, Benin

Hospital  Centre National Hospitalier et HKM

NGO Affiliate  IVU Med
Dr. Giles Natchagande's first experience with remote training was when Dr. Kymora Scotland shared the idea of it with him. Dr. Scotland and Dr. Natchagande met through the NGO IVU Med. They had tried a few different ways of working together, but when they were invited to the Surgical Sight Program they were thrilled that it was offered at no cost and with excellent support and training. They immediately enrolled in the Surgical Sight Program a mentor/mentee team.
Dr. Natachagande is grateful for the opportunity to further his medical education while remaining in Benin. He has already done four surgeries using Vuzix Smart Glasses with his mentor Dr. Scotland online guiding him and his team through the procedures. Dr. Natchagande connects his smart glasses to a speaker in the operating theater so that all of his colleagues can also benefit from Dr. Scotland's insights and guidance. 
Dr. Natachagande has benefited from working with more than one mentor— he has also worked Dr. Kurt McCammon and Dr. Graham Watson. This team approach has offered very detailed training and support on specific procedures including a urethroplasty.
Dr. Natachagande is grateful that if he has a challenging case, or if he is not sure how to proceed when assessing a patient, he can reach out to one of his mentors and get the support he needs to provide the highest level of care. He uses the smart glasses during procedures, as well as for pre and post-op evaluations. In-between, if he needs support, he appreciates the ease of connecting with his mentors on the Ohana One WhatsApp forum and via emails. 
The Surgical Sight Program has made Dr. Natachagande a more confident surgeon who is better able to serve his community. He credits the support of his mentors, along with Ohana One, as the main source of his increased expertise. 
PLASTIC SURGERY
Mentee Becoming A Mentor 
Mentee  Dr. Pedro Santos

Mentor  Dr. David Kulber

Specialty  Plastic and Reconstructive Surgery

Location  Maputo, Mozambique 

Hospital  Maputo General Hospital
Dr. Pedro Santos is a plastic surgeon in Maputo, Mozambique who has the distinct honor of being the first mentee in the Ohana One Surgical Sight Program. Dr. Santos credits Vuzix Smart Glasses and the Surgical Sight Program for changing how he works as a surgeon. He notes that because of his involvement with Ohana One his skills have improved significantly. He is a more confident surgeon, and he feels that his surgeries are more efficient and safer. 
Dr. Santos can now do a more accurate assessment and he has gained courage in his decision-making and surgical skills. He credits his mentor Dr. David Kulber for supporting his professional growth. Dr. Santos shared that he is grateful for all that Dr. Kulber has done both as a mentor and as a friend. 
He feels he is years ahead of where he would be without the Surgical Sight Program. Not only is he a leading plastic surgeon in his country now, but he is also sharing his knowledge serving as a mentor for other surgeons in Mozambique. Dr. Santos' mentee is improving her surgical techniques and skills at a fast pace. He is pleased to be able to help other surgeons in his country progress in their training without having to leave home to do so. 
As a result of the training Dr. Santos has received from Ohana One, he can support more patients and provide more advanced solutions for their cases. He is still in touch with his mentor Dr. Kulber every two to three weeks. These check-ins allow Dr. Santos to operate on more complex cases that would otherwise have gone untreated in his country. According to Dr. Santos, Ohana One has been nothing short of life-changing for him and his community. 
GENERAL AND COLORECTAL SURGERY
Supporting Surgeries Across The World 
Mentee  Dr. Giulia Brisighelli

Mentor  Dr. Marc Levitt

Specialty  General & Colorectal Surgery

Location  Johannesburg, South Africa 

Hospital  Chris Hani Bargwanath Academic Hospital
Dr. Marc Levitt is a General and Colorectal Surgeon at the Children's National Hospital in Washington, DC, and is very excited to be working with Dr. Giulia Brisighelli in Johannesburg, South Africa. He first heard about the Surgical Sight Program through Ohana One's Executive Director, Marchelle Sellers. The two had previously worked together on bringing complex surgery to low and middle income countries and when she first reached out to ask if he would be interested in being involved in the Surgical Sight Program, he immediately knew he wanted to be involved. He is fascinated by how the innovative and creative TeleVU and VUZIX technology allows him to help other surgeons, impart skills, and care for children he will never meet in person. He has seen first-hand how the technology introduces great bonding in a live operative setting, providing a platform for "detailed conversation connected to surgical techniques and operative plans that could not be crafted in any other way."  
He is paired with his mentee Dr. Giulia Brisighelli. She joined the Surgical Sight Program because it offered her the possibility of always having a mentor available to support her in complex surgical cases, without having to wait for a mission trip. Despite working in a low-to-middle income country across the world from her mentor, the technology allows her to feel more at ease, knowing that with Dr. Levitt's supervision she can share the burden of difficult intraoperative decisions.
Many individuals in rural and low-income social circumstances in South Africa wouldn't have the opportunity to receive life-changing surgery; however, with support from Ohana One and the cutting-edge technology they provide at no cost, she is optimistic that this will change. With the expansion of surgical training and knowledge, she is confident that the technology will continue to address the gap in the surgical expertise of South Africa which will have an incredible impact on her community.
This mentor/mentee team is hoping to achieve 5 -10 surgeries in 2022, and is focusing on the reconstruction of children's anorectal malformations. All of us at Ohana One are excited to support their surgical training, and we look forward to seeing what they accomplish this year!
ORTHOPEDIC SURGERY
Training Success Story
Mentee  Dr. Saad Ilyas

Mentor  Dr. Mark Myerson

Specialty  Orthopedic Surgery

Location  Lahore, Pakistan

Hospital  Ghurki Trust Teaching Hospital

NGO Affiliate  Steps 2 Walk
Dr. Mark Myerson is the founder and president of partner NGO, Steps 2 Walk, whose mission is to provide surgical care for disabling foot and ankle deformities in under-served regions of the world, while simultaneously educating orthopedic surgeons on various treatment alternatives. He met Ohana One president Dr. David Kulber about three and a half years ago. Dr. Kulber introduced the concept of telemedicine to him at that time. 
When the COVID pandemic began Dr. Myerson was no longer able to be on the ground in the countries where he was accustomed to traveling to teach and perform surgeries. He recalled the innovative work Dr. Kulber was doing and reached out to him and Ohana One Executive Director, Marchelle Sellers to inquire about joining the Ohana One Surgical Sight Program with his mentee, Dr. Saad Ilyas. 
Dr. Myerson and Dr. Ilyas had the good fortune of having an established relationship. They first met in 2018, which allowed them to quickly come up to speed on the Surgical Sight Program and allow Dr. Ilyas to further his skills in surgeries to address foot and ankle deformities in Lahore, Pakistan. 
This mentor/mentee pair met every other week and used the glasses for both surgeries and patient consults. Over about six months they were able to complete twelve surgeries together using Vuzix Smart Glasses and Help Lightning software. 
Dr. Ilyas had been a host for Steps 2 Walk programs at his hospital in Pakistan for many years and as a result, had gradually built up his expertise in foot and ankle surgery. However, this only occurred when Dr. Myerson was in Pakistan to do surgeries and teach. Dr. Ilyas' six months in the Ohana One Smart Glasses Program allowed him to accelerate his training and refine his skills at a much faster rate. The pair attribute getting so much accomplished to their positive relationship and having a consistent start time for their work. On Thursdays, Dr. Ilyas would have a 5 am start time for his patient exams and surgeries. This allowed Dr. Myerson to be there to support him through the smart glasses.  Dr. Myerson and Dr. Ilyas' consistent schedule and shared dedication allowed Dr. Ilyas to be the first mentee surgeon to complete his training in the Surgical Sight Program.
Dr. Ilyas credits the Surgical Sight Program as the resource he needed to do complex surgeries on his own. He shares, "I am now able to operate on extremely complicated cases, those with severe deformities, which before my Surgical Sight Program training would have had to wait up to a year and then hope to get in the schedule of a visiting surgeon. The glasses and software were really helpful. Working with Dr. Myerson has changed my way of thinking – his ambition and ability to do humanitarian work have been an inspiration, and no question my surgical skills have improved."
As a result of Dr. Ilyas' participation in the Ohana One Surgical Sight Program, Steps 2 Walk, and his mentor Dr. Mark Myerson he is now one of the only surgeons in Pakistan who can perform complex foot and ankle surgeries. 
Dr. Myerson is grateful to Ohana One for the organizational support, financial support and day-to-day management of the Surgical Sight Program. He says,  "Everyone at Ohana One should be proud of what Steps 2 Walk, and Dr. Ilyas have accomplished in such a short time."
FOUNDERS
Doing Mission Work At Home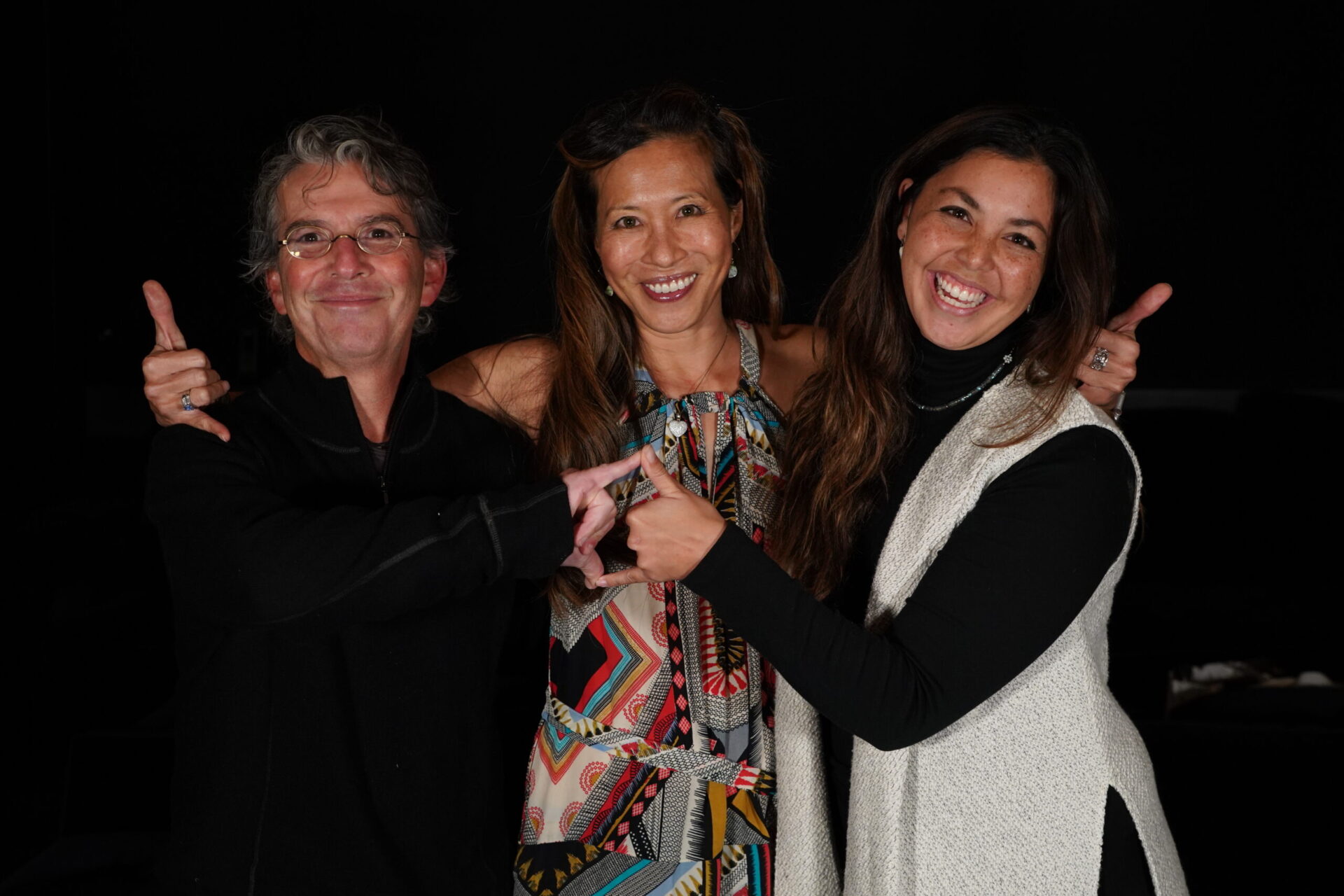 Ohana One Founders David Kulber, MD,Michele Dee, MD, and Kylie Tanabe, PA-C.
Ohana One has focused much of our time and resources on the Surgical Sight Program this past year, but our impact is bigger than that of just this one program. Providing surgical care to those who need it the most and don't have access has always been a driving force for the Ohana One team. Much of our work is to establish long-term solutions that train surgeons in low and middle income countries to gain the skills they need to provide quality care locally. However, that is a process that takes time and many patients need immediate care. Because of that reality, the Ohana One team provides direct care whenever possible. Our founding team of medical professionals continues to invest their time and talents whenever they are able.
When we learned about Manal and Aysha from the Children's Burn Foundation, we knew we wanted to help them recover and immediately volunteered our services and expertise to treat the damage they suffered. Both Manal and Aysha's had extreme injuries were caused by bombings in Syria and were too extensive to be repaired during mission trip visits. They needed to travel to the United States to receive the longer-term care they required. 
Getting these girls the help they needed was a group effort. Ohana One works with a large network of NGOs determined to provide international surgical training and relief. Arrangements were made by The Syrian Burn Relief Fund for Manal and Aysha to safely travel from Syria to the U.S.
Aysha and Manal have been in the U.S. for a little over a year. They stay at the Ronald McDonald house together, where they can speak Arabic, practice English, and attend local schools until their treatment has concluded and they can return home.
For these patients, their surgical team includes Sandra Rodriguez, RN, Kylie Tanabe, PA, Dr. David Kulber, and Dr. Michele Dee, who donate their services through Ohana One, pro bono. 
Both Ayesha and Manal suffered extensive burns on their hands and have already received over five corrective surgeries. When Manal first came to the Ohana team, she had no fingers on one of her hands. Through a series of surgeries, we were able to lengthen her fingers and deepen the web spaces between them. These procedures will allow Ayesha and Manal to care for themselves in their daily lives, but more than that, they will be able to complete more complex tasks that can bring them joy—like creating art.
Life can be so difficult, especially for those living in parts of the world that lack resources and are often faced with tragic events. All of us at Ohana One do this work to bridge the gap between needing care and receiving care, and to create the opportunity for a better quality of life. 
These efforts are focused on the needs of the individuals and show how Ohana One collaborates with organizations that hold a patient-first mindset. All the partners involved know the most important thing is ensuring the patients receive the care they deserve. We see the value of this work and it inspires us to work even harder to offer remote training so that more surgeons will be able to provide this type of care in their countries.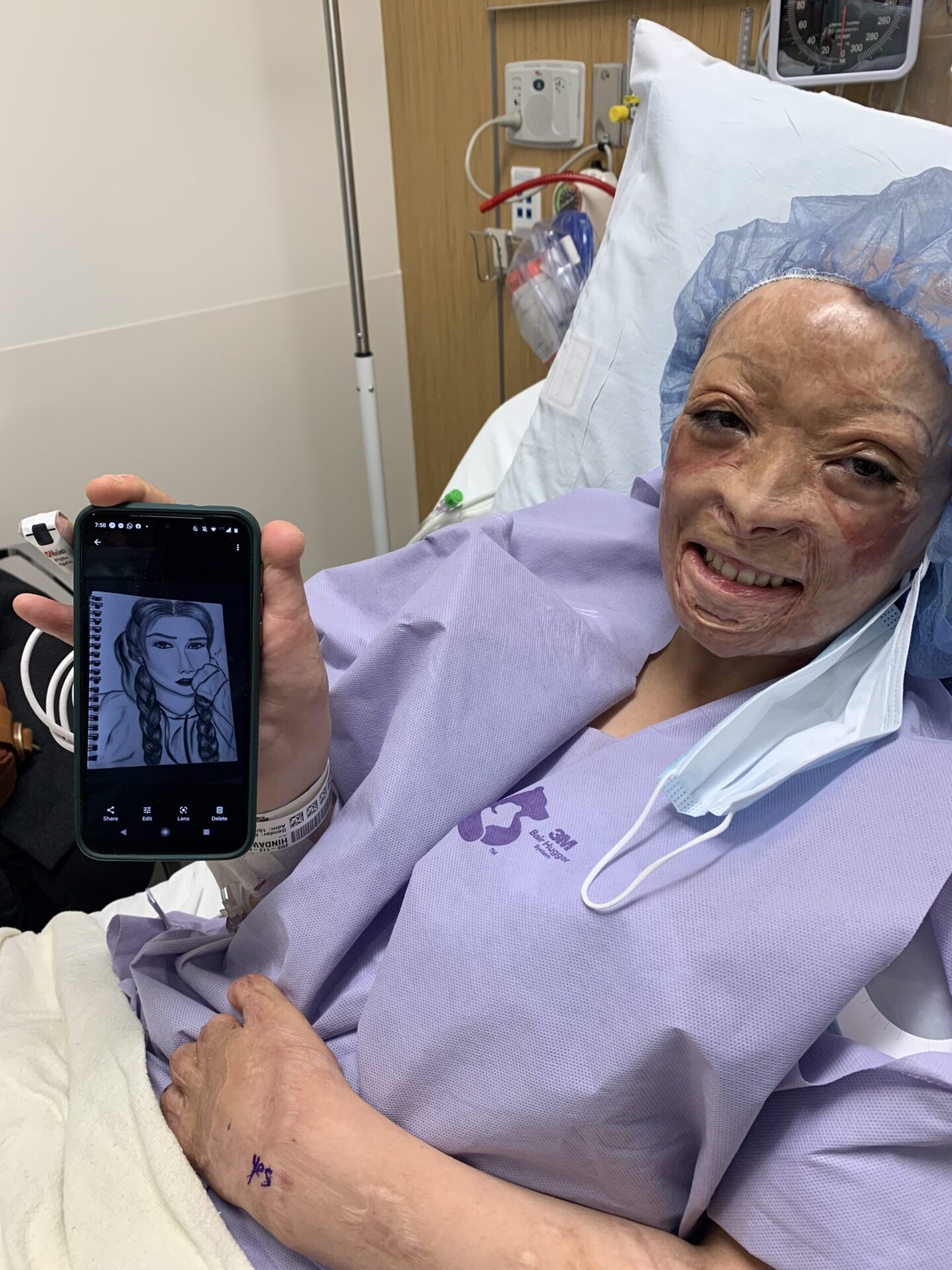 Manal showing her artwork after a corrective surgery in the United States.
"All of us at Ohana One do this work to bridge the gap between needing care and receiving care, and to create the opportunity for a better quality of life."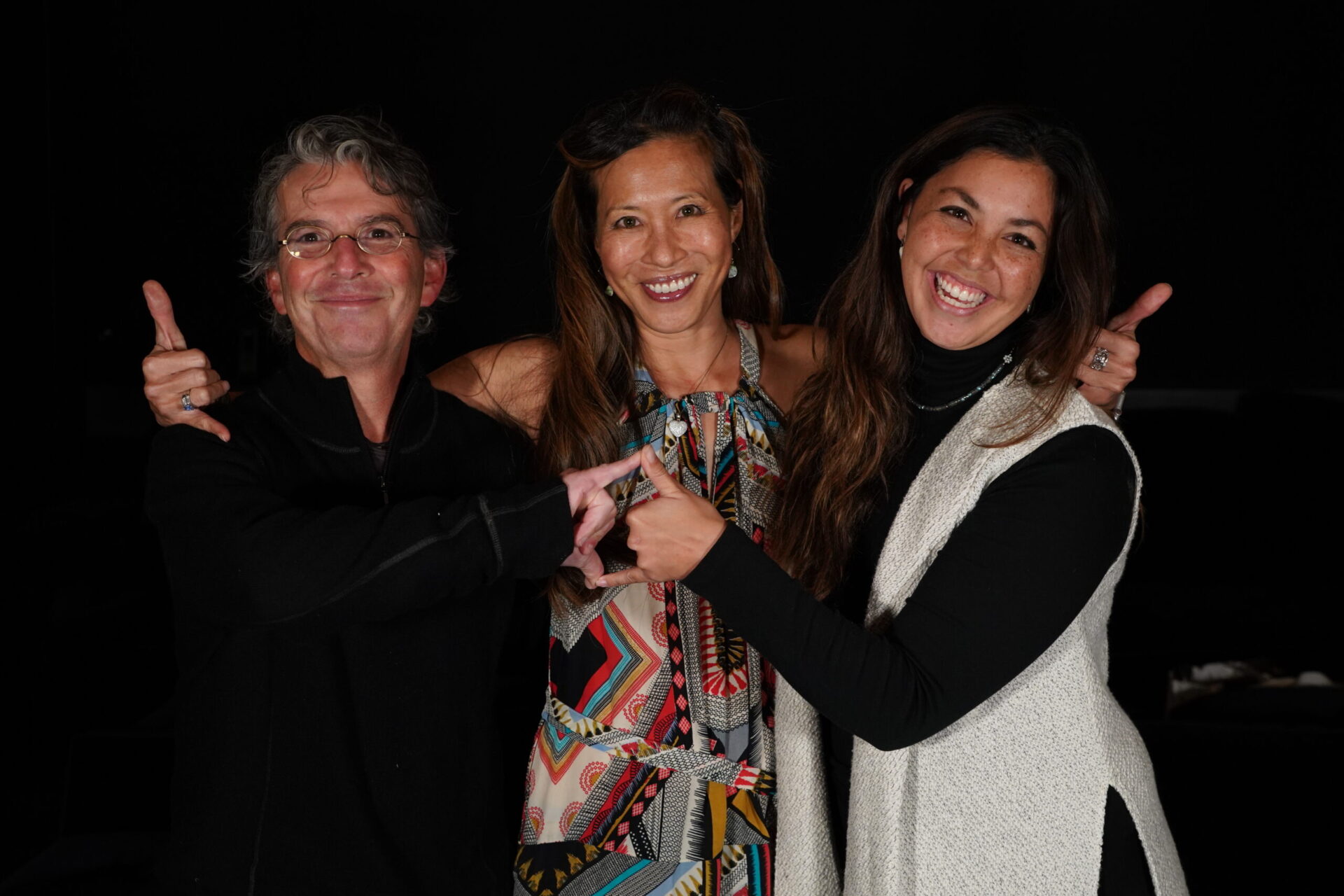 Ohana One Founders David Kulber, MD,Michele Dee, MD, and Kylie Tanabe, PA-C.
increase in surgeries completed using Vuzix Smart Glasses
individuals directly impacted by Ohana One
countries with Ohana One members
hospitals with Ohana One members
mentor/mentee teams in the Surgical Sight Program
surgeons onboarded to the Surgical Sight Program
increase in calls made in the Surgical Sight program
mentees awarded platinum status for exceeding expectations and completing training ahead of schedule!
360º Experience
A Look Into Our World
Ohana One is pioneering the use of smart glasses to close the surgical education gap, but our team is not satisfied with offering just this one innovative program. We have seen the impact technology can have on longterm remote surgical training, and we are actively pursuing new uses for emerging technology.  As we head in to 2022 and beyond Ohana One continues to innovate and looks to further disrupt surgical training. We are excited to share with you this sneak peak of what we are working on!
Please click and drag or move your phone to navagate around the 360º video.
Ohana One is disrupting the way remote surgical education happens through increased access and new technologies. We are a lean organization with minimal overhead which allows us to focus funds raised on the development of and investment in technologies and training modalities that are shared with surgical partners around the globe. Your support is what makes this possible.
Support and Revenue

Individual Contributions $334,104

Gift In-Kind Contributions $195,239

Foundations $102,00

Corporations $17,684
$659,027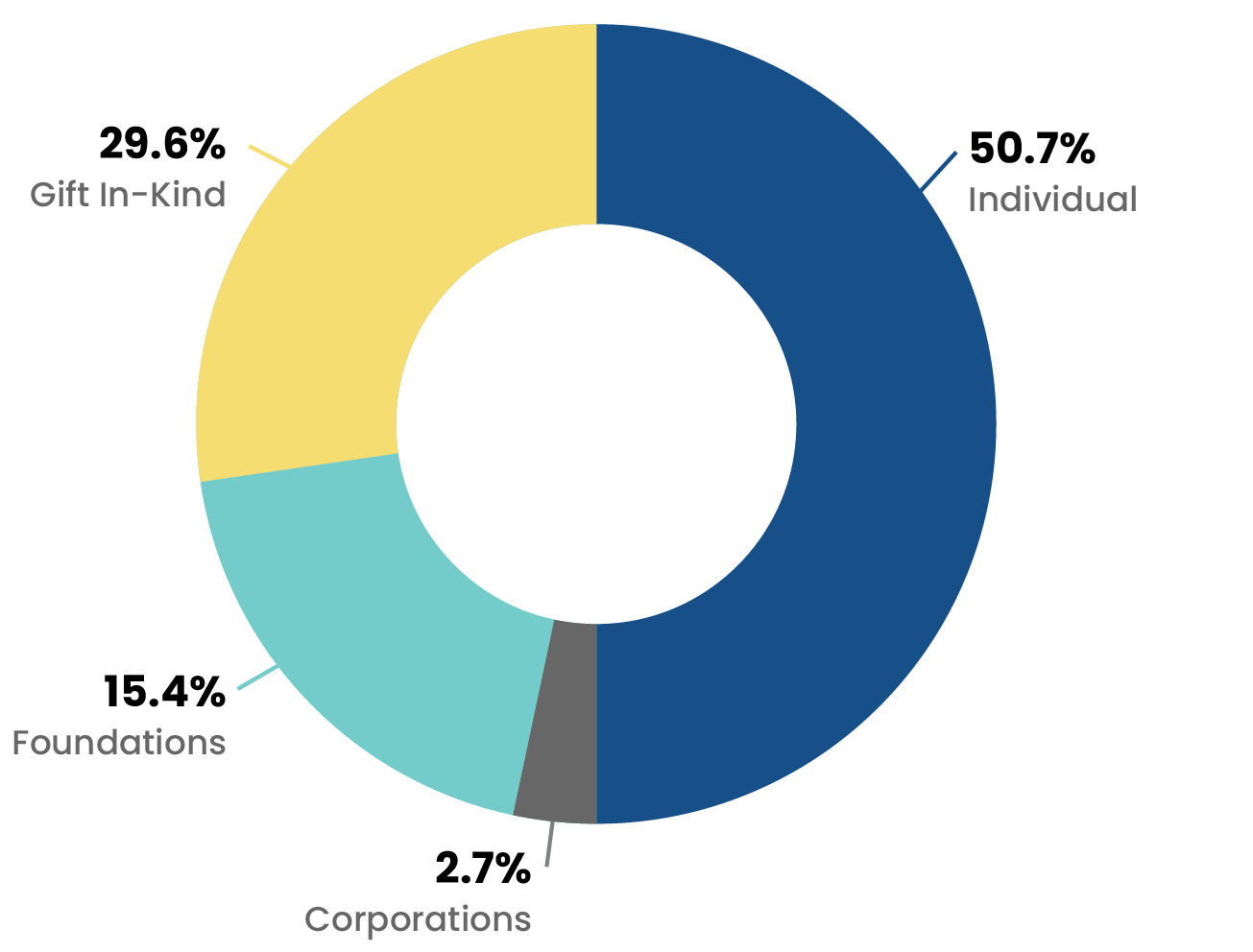 Expenses

Programs $447,620

Fundraising $24,874

Administrative $8,534
$481,028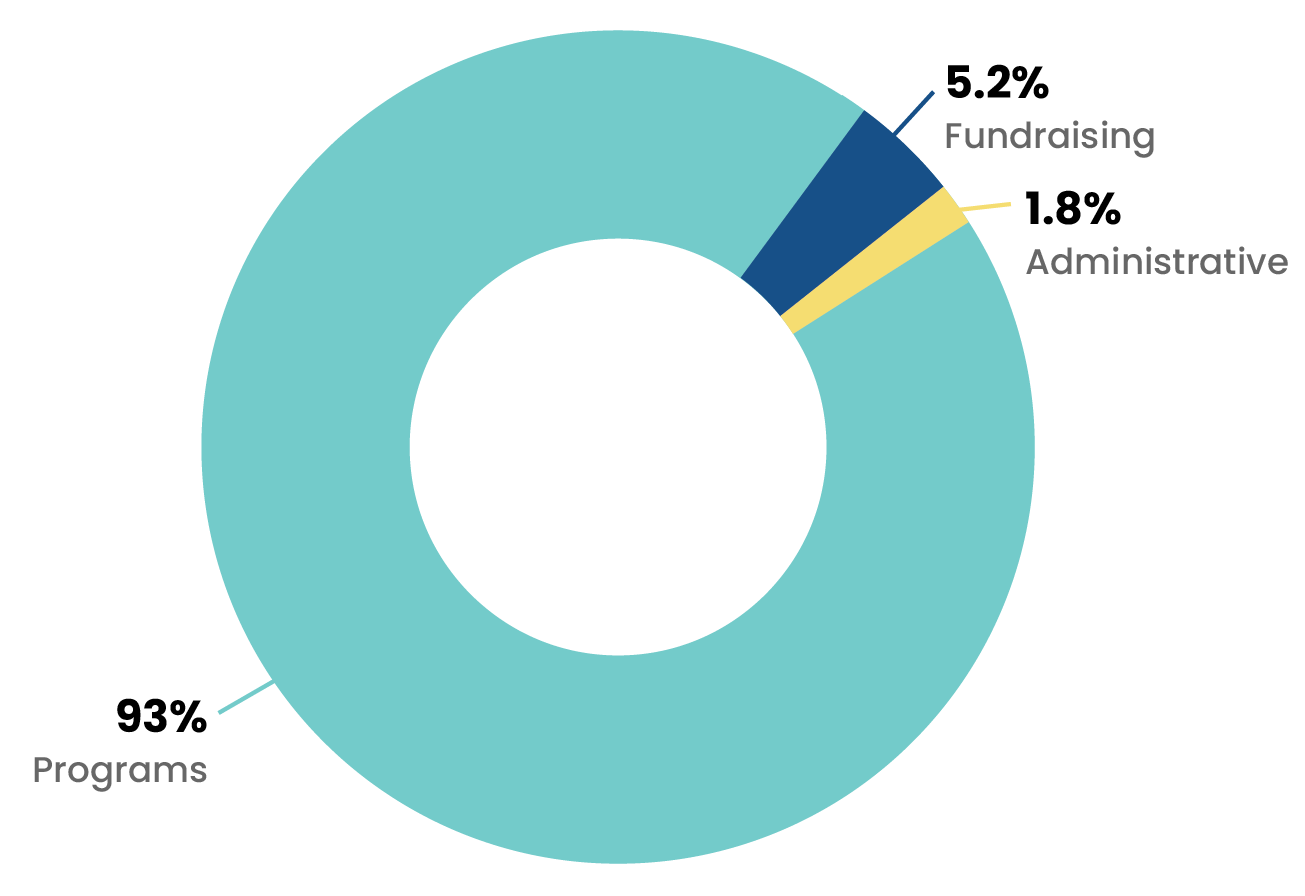 Your donation will impact the lives of patients and surgeons worldwide!
Do you believe every person deserves access to the very best surgical care regardless of where they live? Do you believe that surgeons should have access to the very best training regardless of where they practice and live? If you do, then please make your tax-deductible donation to Ohana One, and make a direct impact on the health and lives of patients worldwide. 
Board of directors
Michele Dee, MD, President
David Kulber, MD, Vice President
Kylie Tanabe, PA-C, Secretary
Susan K. Laffer, Treasurer
Adrian Ashkenazy
Jennifer Bepple, MD (2022)
Aaron Bregman
Gracie Fermelia
Marshall Geller
Tom Gordon
Harry Levitt
Sharon Oreck (2022)
Garry Pearson
Bill Pope (2022)
Jay Roach
Sandra Rodriguez, RN
Karissa Sharifian
Rob Uhlaner
Advisors to the Board
Joyce Brandman
Andrew Freedman, MD
Mark Urata, DDS, MD