Surgical Training For Our Global Family
Caring for the patient helps one patient, training the surgeon helps thousands of patients.
The Future Looks Bright
As an agile start-up nonprofit Ohana One has already changed the lives of thousands by using cutting-edge technology to transform the face of remote surgical education. 
Our Focus
Ohana One cultivates surgical training programs in developing areas around the world and we do so in collaboration with like-minded organizations. Our work is not limited to single mission trips, but to establishing long-term sustainable surgical training programs utilizing mentorship relationships and advanced technology. In doing so, we work alongside surgical providers to help them take on increasingly more complex cases with the goal of elevating and expanding safe surgical care.
Surgical Sight Smart Glass Program
Ohana One's mentor/mentee program in collaboration with Vuzix Smart Glasses and Help Lighting software to train surgeons worldwide. 
Support Beyond The Operating Room
Ohana One hosts journal clubs, English classes, lectures, webinars, and educational videos to ensure success.
Surgical Training Missions
Memorable training trips that empower and inspire, supported in-depth by the smart glass technology program.
Eyes On The Future
Can't travel to train? No problem. Ohana One is the NGO leader in remote surgical training uutilizing VUZIX smart glass technology and TeleVU and Help Lightning software, allowing surgical staff to virtually operate & train together. Get your own smart glasses and keep your mission in sight.
Learn More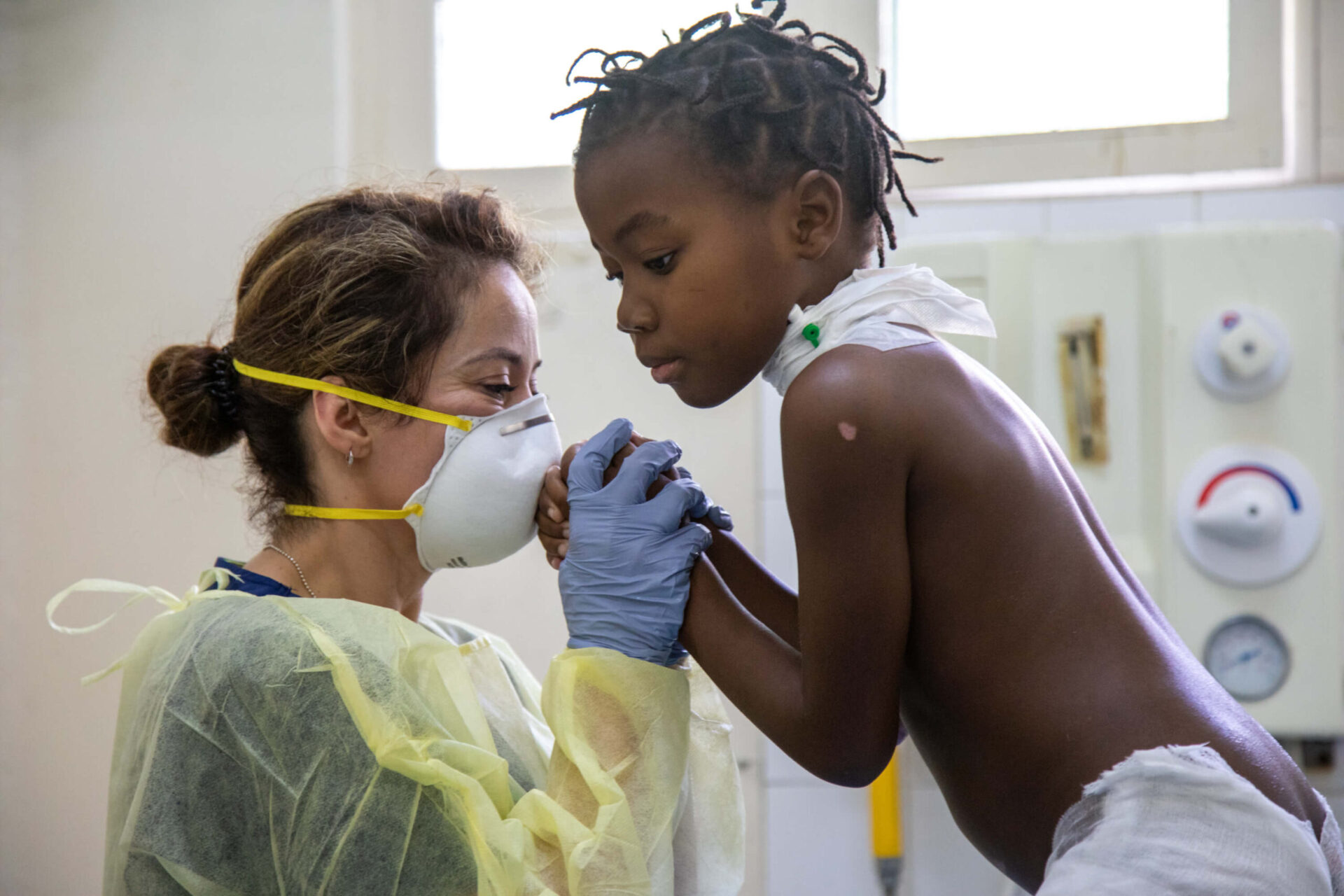 Sandra Rodriguez, RN – Maputo, Mozambique Mission
Ohana means family in Hawaiian and we welcome you to our Ohana! If you are an experienced surgical team member and would like to join us on a future surgical mission, please let us know. We also have space on these missions for non-medical volunteers to help with patient care, errands, and special projects. Your life will be changed forever. We aren't arranging any trips right now due to COVID, but please sign up to be alerted when a trip is coming up.
Yes, We Need You
Your donation brings us closer to closing the massive surgical gap that exists. It helps us continue to train and collaborate with other organizations to provide global surgical training year-round. We believe EVERY PERSON deserves access to the very best surgical care. Your tax-deductible dollars have a DIRECT impact on the health and lives of patients worldwide.
Donate Now